The once iconic smartphone maker Blackberry, announced earlier today that after 14 years of smartphone design and production that they are closing down the hardware arm of the business in an aim to focus on their software.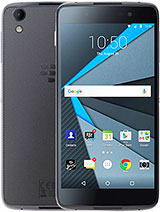 Blackberry's market share was just a fraction of 1% compared to the immense 20% at its peak. The latest smartphone released by by the brand was the oddly named DTEK50 which was a rebranded Alcatel Idol 4S with some additions, whilst the last one will be the DTEK60 which is a rebranded TCL 950. The DTEK60 will boast specs such as the 1440p 5.5" display with Android 6.0, Snapdragon 820 and a 21MP rear camera with a 8MP front facing camera alongside the usual specs for a high end smartphone.
This will be the fourth smartphone powered by Android following the Blackberry Priv, the Passport and the DTEK50. Blackberry has announced that this would be a much more efficient way of handling their smartphone division as they are making significant loses. But if this doesn't work out then Blackberry may even think about completely removing hardware from its line-up altogether and focus on their heavily profitable software side after moving from BB10 in October 2015 to Google's Android.
After releasing one of the first smartphones the Blackberry 5810 under the prior Research In Motion brand, the brand lost momentum as after the original iPhone was released the underwhelming Storm smartphone which was glitchy and slow in comparison to the Apple's more fluid offering. Soon after the Blackberry Playbook was launched with QNX software but it also failed miserably and resulted in Blackberry having to write off £370m worth of stock.
In 2013, the brand rebadged itself to Blackberry Limited and Thorsten Hein took reigns of the brand and BB10 was released as a modern OS to take on the iPhone and the Android flagships of yesteryear. Although this new operating system failed to make a splash in the highly competitive market where Google and Apple were at cutthroats but big names such as Instagram and Snapchat never made an appearance on the lacking BB10 store.
Overall the Blackberry name which was hot on the names of the millions of teenagers across the world now seems to have completely vanished into thin air and we will see what will come of the brand in the coming months.