There is an ongoing theme here at Mobile Tech Talk, which revolves around the reviewing of a bunch of Realme devices from the same line up. When my colleague Dom approached me to review the Realme 6i, I was slightly sceptical for a few reasons. In the main, I had no idea who Realme was, to be blunt. It isn't that I'm ignorant, it's just the fact that the company hadn't jumped out at me as a serious competitor in the space due to minimal foothold in the Europe area.
+ FOR
Class Leading Battery Life
Premium-ish Plastic
Fantastic Camera
Great Display
- AGAINST
Abysmal Touch Response
Sub-par Gaming Performance
UI Can be Laggy
Now that Realme has their foot firmly stamped down in Western markets, ready to roll with the likes of Samsung, Huawei, and Google, it's time to see what these behemoths are up against. For some background, Realme is, at its core, a subsidiary of Oppo and still are to this day. Back in 2018, the founders of Realme decided to go their own way and establish this brand as something completely separate from Oppo, concentrating on making smartphones predominantly going forward.
Fast-forwarding to the present day, we now have the Realme 6 line of devices, aimed at the budget and mid-range market, with the Realme 6 itself being the mid-range contender, and the 6i being the budget entry. It has a lot to prove now Samsung has a budget phone for every day of the week it seems. Can this one device emerge as a real-world contender to the those larger manufacturer's devices?
Hardware: Plastic, But Premium
It's a fairly damming oxymoron to have plastic and premium in such close vicinity to each other, but that's exactly what the Realme 6i is. As soon as you unbox the device, heck, even the box itself, its design is domineering. It's fairly obvious Realme wanted to establish their brand with this line of devices, more so than previously, and the simplistic logo branding and colour scheme is one thing I will always associate with them going forward. Anyway, enough of the "Unbox Therapy" antics regarding cardboard and how it looks; on to the phone itself.
Taking the phone out of the box, I was taken aback by how massive this device is. With a whopping 6.5″ display, and weighing in at 199 grams, you can't help but take notice of this device from the second you take it out of the box.
As it is with pretty much every device out there nowadays, the front of the device is effectively all screen, with little room for a bezel and with a fairly wide teardrop notch in tow.
Moving to the bottom of the phone, and it appears as if Realme has included something pre-historic in their smartphone. I believe it's called a headphone jack? So strange, I thought those days were over. Jokes aside, it's nice to see at least a handful of smartphone manufacturers still boldly and proudly deploying the headphone jack, holding on to it for dear life, before it disappears into obscurity.
Focusing our attention on both sides of the phone now, the very clicky, sturdy-yet-small power button resides on the right-hand side, with the volume rockers being on the left, also equally as clicky and sturdy.
Now, this is where it gets interesting for all the right reasons and the main reason why I adore the design of the phone. If you take one glance at the back of this device, you immediately become enamoured with how breathtaking the design is. There's thankfully some originality to establish the brand we now know as Realme. The colour I received is called 'Tea Green', with a striped pattern design on the back which looks like it's been handmade by someone and doesn't look like a boring old slab with one colour to it. The device glimmers in the light, accentuating the luscious greens at different angles and the 'Realme' logo glistening in the same vein. Following the suit of green, the accents on the side of the device are light green, too.
In terms of feel, it's plastic. Luckily the Chinese company went down the matte finish route to not make it as obvious. The device feels fantastic in the hand, and I would go so far as to say that it felt very premium, and that's mainly down to how it looks. The originality Realme has sparked with this device's design is something to behold, the device screams out at you to take notice, and I'm all in for the ride.
Display: One Glaring Issue
Now, I want to preface this section by mentioning this phone is, as of typing this, retailing at £179.99, so it isn't going to be the most impressive phone in the world when it comes to certain components and I understand that. For me, Realme missed a trick here, and could have made this Realme device the newly crowned budget king.
When it comes to the display itself, it has a massive 6.5″ display, with a not so massive 720p resolution to push those high amounts of pixels. Even though it is a 720p panel, you would have a hard time noticing any difference compared to a standard 1080p panel, in all honesty. Realme was smart when thinking of the display specs to a certain degree, as they realised this phone's main selling point is the 5000mAh battery and finding ways to utilise it more by pushing the boundaries of battery performance which not a lot of companies nowadays are focusing on.
Don't get me wrong, in certain situations, you can easily tell it's a 720p display, as at an angle, but those situations are few and far between. For example, if you're browsing the Google News app, you do notice the pixelation and lack of clarity on the text but it kind of blends in after a while. They had to cut corners somewhere to hit this price, right?
In terms of colour reproduction, for a phone of its value, it's excellent. By default, the whites are more on the warmer side of the scale, but Realme does provide options to adjust as you would prefer. Due to its unmistakable 6.5″ display, it's already an imposing the device, but with the display calibration that Realme has put into this, it just adds to that unfathomably. Colours are vibrant, whites are some of the purest I've seen on an IPS panel, and blacks aren't too bad for the device of this cost. It's easy to see Realme was trying to replicate an AMOLED experience without the AMOLED cost. I take my hat off to them because they nailed it and performed as well as they possibly could. When watching videos on this massive display, the images pop out and grab you. It doesn't even have to be for videos, though. When browsing the gallery of photos you have taken it's astonishing how a device of this price can produce such clarity in the display and viewing experience. If you forget about the price for a second, you would think it was a mid-range contender in terms of the display experience in general.
I wanted to start this section off with the great stuff about this display because honestly there's a lot to love about it. Unfortunately, there's one glaring issue that can't be forgiven that made my usage of this device almost unbearable, and that's the touch response of the display. It's terrible. If there were a word I could think of right now that was worse than terrible, I'd have inserted it instead. Now, I tried comparing the touch response of this device to other devices in the same price range, and honestly, the Huawei P Smart 2019 is £20 more and the touch response is perfect so I feel like there's no excuse as to why this is so bad. You find yourself going back on yourself when performing a simple task of opening an app, or scrolling through your apps list because it either goes too far down the list with a slight finger press or doesn't move at all and you end up opening the wrong app. Apparently the device has a mind of its own and is always one step behind the touch you registered before. As you can imagine, moving this into gaming on this device, and the nightmare is compounded. Playing a game like Candy Crush which requires some form of precision to get those lovely jubbly jellies in the right place is a must to completing levels, yet on this device, it's unplayable because of the delay it has when registering a touch.
To me, that's unforgivable – I hate to give this Realme 6i a bad wrap because honestly, apart from this issue, the device is fantastic in so many ways and would be perfect for anyone just looking for a smartphone that can do the most basic things but have the bonus of doing more intensive things if they chose to. Not good enough here though Realme – must do better.
Camera: Perfectly Acceptable
Now we're out of the woods with the bad stuff with this device, I wanted to move onto the camera next to highlight some of the mind-blowing parts of this device.
Due to lockdown rules here in the UK, I couldn't get any decent pictures to at least look at, but that doesn't stop the Realme from shining in this department. For a phone that's less than £200 to buy, the camera is amazing in almost any situation you throw at it. Average lighting conditions is really where it shines most, though. Accentuating every single shadow, colour, and making the greyest of days (which is a lot in the UK), even more beautiful.
When it comes to the camera UI, it's fairly standard for any smartphone nowadays to have the usual layout of camera options at the bottom, with the settings of the camera being hidden away in the top-right to get full-screen experience. I had no issue navigating through the options, and I appreciated the fact that you can edit the layout of the options you are provided to make it more convenient for your usage. Overall, fairly impressive out the gate for the camera, although the UI isn't entirely the whole story when it comes to the camera. Funnily enough, it's the photos you take that take up a massive chunk of that.
The 6i has a whopping 4 cameras residing on the back of the device, which include a 48MP standard shooter, an 8MP ultra-wide sensor, a 2MP macro lens, and a 2MP depth sensor for your portrait needs, just less Mona Lisa and more Sloth from the Goonies in my case.
Starting with the 48MP standard sensor, and this is where it starts strong. There wasn't a situation I threw at this camera that it didn't handle adequately at the least. Photos after post-processing pop out at your instantly, providing excellent clarity to everything from the background shrubbery that's not the main focal point of the shot, to the almost 3D-like effect to the main part of the photo you focus on. If there's anything that's the most redeeming of this device, it's the camera for that reason. Even in the night mode setting, it takes the most pitch black of photos and cranks it up to 11 with what it can do. Sure, there's a bit of ghosting with some of the shots, but that's not what I concentrated on when I took low-light photos. It was mainly a feeling of astonishment and impressiveness.
This is one thing I didn't come to expect from an entry-level device but appreciate: an ultra-wide sensor. Sure, it is, for the most part, a gimmick of sorts because other than for testing purposes, I've never actually used it in real-world use cases and tend to use the standard shooter whenever I can. That's not to say the ultra-wide sensor is bad, though. Far from it. It takes fantastic photos no matter the situation you tend to be in at the time. I never had to take more than one photo at a time with this device to make sure it was perfect, it just seemed to work 100% of the time which is a testament to Realme.
The macro lens is where I was most impressed with the camera by a country mile. I've never been familiar with macro lenses before, mainly because most devices I have reviewed just don't have them. But having one does add another level of depth to what this device can do. If a phone that's worth less than £200 can have a fantastic 2MP macro lens, why can't a device upwards of £1000 not have one? It could be the fact not many people would use it, but give the consumer the option, at least.
When it comes to video recording on this device, it's fine for the most part. The options are sparing to say the least with the only few options is either being able to record in 720p30fps, or 1080p30fps. Where it gets interesting, though is the fact you can record in all camera variants, be it ultra-wide, wide, telephoto or macro mode. The videos it produces are much to a likeness of the photos, perfectly clear, rarely choppy and saturates the images in the right places but not drawing too much attention away from the main focal points.
In a nutshell, the Realme 6i's camera is fantastic for the price point and demographic it is aimed it. Every photo you take will astonish you in ways you would never think, and every situation you throw at it will leave you thinking why this device is worth so little if it can do so much in this department.
Performance: Not Breathtaking, But Still Okay
The 6i has the Helio G80 processor, which, honestly I hadn't even heard of a Helio chip until I received this device. Now, as I mentioned above, the touch response of this device is abysmal, but that doesn't mean that it performs as bad as the screen does.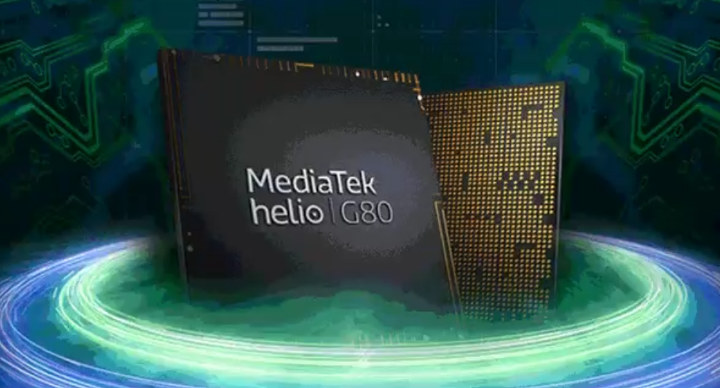 The Helio G80 puts up a fight in almost every scenario, be it intensive gaming or just general browsing of social media. There wasn't anything I threw at it that it couldn't handle or at least attempt to handle.
Sure, it's not going to be able to perform as well in games like Asphalt 8, or Forza Street but it was acceptable at the very least. I played Forza Street for a good 2 hours non-stop and barring any immediate stuttering it had when the fireworks when off when you win an event, the driving side of things was surprisingly smooth, albeit at a severely reduced graphics setting.
When it comes to the general browsing side of the device, it performs admirably. I start my days usually browsing twitter for a half-hour every morning and thanks to the massive display, the viewing experience is amazing, and stuttering was minimal when scrolling through the memes and tribulations that are going on in the world right now. That goes for every app that isn't as intensive, it performs very well. It's not going to win any awards for its performance, sure. But the demographic this device is aimed at isn't for the power users, it's aimed at people that don't want to break the bank but still own a smartphone to some degree, and for that, the device does amazingly well at.
Looking at the benchmarks (shown below), it's nothing special, but I tend to not trust benchmarks because it can easily be altered and doesn't show a true reflection of what the device can do.
Overall, the device performs exceptionally well in almost any situation. You may not win the Fortnite Mobile World Cup with it, but it'll give it the best it can, which I can't fault in any way.
Software: Perfectly Pristine
Aptly named Realme UI, I get the same vibes I did when I used to flash an MIUI mod on my Galaxy S6 way back when. Very beautiful, wonderful customisation options, and you don't have to change a single thing about it out of the box to make it look the way you need it to.
My favourite part of the software is the home screen by a long stretch, mainly because it's very close to Google's stock efforts, with a couple of Realme touches to set it apart and stake its claim in the Android world. The animation flow of the home screen reminds me of iOS in many ways. Not in a bad way, like they copied the animations like-for-like.
I mean the fluidity and consistency of it mean business and it's very satisfying long-pressing on the home screen to bring up the options menu because you can pin-point the moment the UI shifts and where it comes from. It's little things like that what sets it apart from many standard Android devices out there, and I love it.
When it comes to the UI itself, it bolsters Android 10 with a begrudgingly behind security update of February 2020 (it's May as of typing this). The UI, in general, is very colourful, but not in a TouchWiz Nature UI way, it's more a touch of vibrancy where it needs it most so it's not just another Android device using the same assets. Realme uses its imagery in the settings menu, for example. Sure, to the consumer it's just an icon but for me it shows a shade of personality that I enjoyed throughout my navigation of the software.
The stock applications are very akin to Google's liking which is in by no means a bad thing as there's no point fixing things that aren't broken in the first place.
I do like the fast charging icon on the lock screen, too. Reminds me of something you'd see in Doctor Strange's weird and wonderful universe, being an animated glowing circle you half-expect Wakanda to come out and surprise you at any given moment.
The most wonderful thing I do appreciate about this software is just the consistency of the apps and the layout of them. They all do different things by the end of it, but you know where and what to navigate to if you need something in a hurry. I suppose that's more of a compliment to Google and their core design language but Realme put their spin on this to make it their own.
In closing, the UI of the Realme 6i is among one of the most beautiful I've had the luxury of testing. It's original, but doesn't stray too much from what Google requires, but you know it's a Realme UI and not a flat copy of Google stock.
Battery Life: Leader of the Pack
Now we arrive at the main focal point of this device, which is the monstrous 5000MAH battery. Not many hold the mantra of having a battery as big as this, with the most recent effort being the S20 Ultra which is £1500 to buy outright from Samsung direct.
If this device had any stopping power, it would be the battery. From my 2 weeks usage of the device, using it every day as my daily driver, I charged the device a total of 7 times over 2 weeks. In not so many words, this device is hard to kill no matter what you end up throwing at it.
You could easily get 3 days of battery life, at a push 4 without having to charge it with medium usage, which I did on multiple occasions. I had a day where I used it all day, streaming Netflix constantly, watching a few YouTube videos and general social media browsing and I ended the day with over 5 hours SOT with 40% battery left and lasted into the evening of the next day producing an amazing 8 hours SOT until it finally gave up the ghost.
I can't recommend this phone enough if you need a battery powerhouse without having to shell out £1500 for an S20 Ultra which has issues focusing on subjects, much like my life in school.
Verdict: Mostly Decent; Hard to Recommend
Look, if you aren't an avid display head like myself, you'll get along swimmingly with this device. The camera is one step ahead of anything in the price range, even going toe-to-toe with the phones it's not meant to compete against. It performs admirably, if not a little slow in the most intensive situations, but this is a phone worth a quarter of the price of a Samsung S20, so I won't give it a bad wrap for that because it tries its very best to perform to the best of its abilities.
Barring the touch response issue, which is frankly quite damming in my use case, the display itself is stupendous; perfect viewing angles, fantastic blacks for a standard IPS panel, and colour reproduction is top-notch and has a plethora of customisation options in case the warmer temperature isn't to your liking.
Plus, the overall software experience has been wonderful for me, Realme UI has impressed me ever since unboxing this device, and not having to change a lot of things to make it 'perfect', makes my life a lot easier. The assets used on the software are original, breathtaking, and add a new layer of depth to the Android operating system.
But, I can't just forget about the touch response issue, because the device won't let you. It makes using the device a chore more than half the time, leaving you frustrated by the end of the day and honestly quite tired of it.
I would love to recommend this phone, I really would. Because Realme did a fantastic job on most things, but not where it matters.