I must admit, for as long as I can remember, Motorola has always had a soft spot in my heart. I mean, who can forget the impeccable original Motorola RAZR that they produced back in 2005. Looking back, phones weren't smart, they were just phones that did exactly what was stated on the tin. Simpler times, if you will. 4 years later phones developed a brain, bringing in the moniker 'smartphone' where the battle between Apple and Android first began.
+ FOR
Incredible Display
Unmatched Battery Life
Great Design
- AGAINST
Poor Camera Performance
Laggy Gaming Performance
Sluggish Software Updates
Fast-forwarding to the present day, and Motorola is a company that is somewhat afterthought for their recent works. Lacklustre phones, trying to make their name in markets that have been utterly dominated by companies that weren't even a thought in people's minds in 2005 where the US-based company was at centre stage. It seems for the first time in over a decade, Motorola is still chasing for that coverage they once had.
So far, the only thing that seems to be working is nostalgia, as Motorola (now owned by Lenovo), are trying every desperate attempt to get as many people using Motorola again and failing. Well, apart from the completely redesigned, completely modern, foldable Motorola RAZR due to be released sometime in 2020. Don't get me wrong, I love the fact that "Motorolenovo" is doing this, since the original RAZR is a perfect phone to implement foldable technology into, and a phone I would easily use. The same can't be said for the equally foldable Galaxy Fold.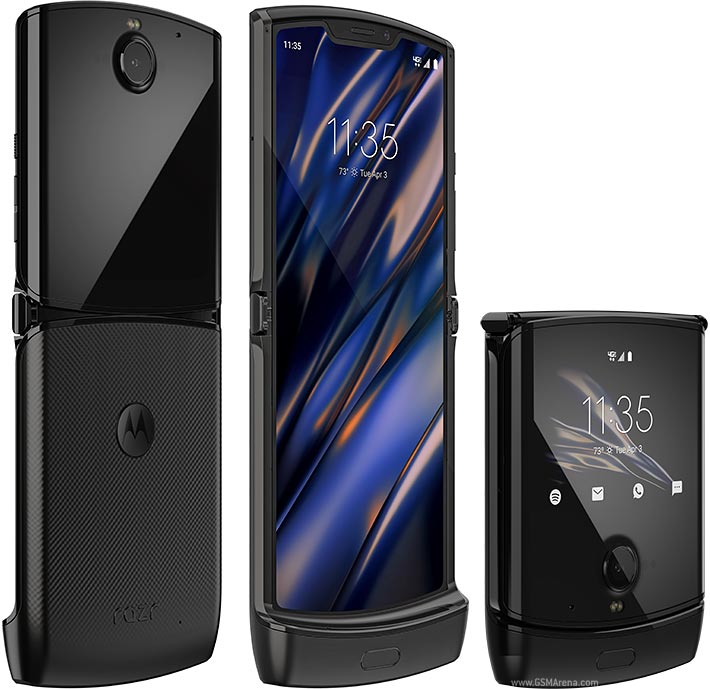 Getting back on topic, Motorola nowadays is a company trying to break the budget market, which is probably the most saturated market for smartphones nowadays now flagships are valued at over £1000 and a bit of change. Motorola can't compete with that since that market is heavily dominated by a select few companies that will not be going anywhere. So the only choice Lenovo had for Motorola is to go budget, much like OnePlus did back when they were in their infancy. Low price, great specs, and blurring the lines between budget and mid-range once again. This has been done multiple times before from a plethora of different companies. Huawei, OnePlus, ElePhone, to name a few.
Now Motorola is back with the new line of 'G8' phones, each with their own separate demographic. The one I'm going at today is the G8 Plus, the 'higher end' budget phone that Moto is pushed more than the others. Does it stand up to the test? Will it dethrone the likes of the Huawei P Smart 2019? Or does it just stink of another desperate attempt from Motorola, further sinking them in the rankings from where they once were?
Let's find out.
Hardware – Cosmically Gorgeous
If there was one word to use for the initial design impressions of the G8 Plus, it would be this: voluptuous.
From front-facing camera to the USB Type-C port, the phone just exudes a personality that not many budget phones have gotten right yet. Being in the business for as long as Motorola has, it would be disappointing if you got anything less out of them. The first thing you notice when you unbox the phone is the stunning 'Cosmic Blue' colour that just speaks to you on so many levels. Starting from the top of the phone, it starts with a nice, mellow black colour, then gradually moving down you start to see shimmers of light blue. Then the radiance begins, with the stunning dark blue taking up the lower-end of the phone that only a Sci-Fi film like Interstellar would feel at home in. The material used on the back and sides of the G8 Plus are quite obviously plastic, but what more do you expect from a phone that costs less than £300 right now. Don't get me wrong, just because it's plastic doesn't mean it's automatically cheap. The feel is very much an opposite story. It feels heavy, substantial, and holds a message of its own. Again, personality is the key to the design of this device.
The stellar Motorola logo is placed near the top of the phone in the centre. Which – unlike most logos – has another purpose; a fingerprint sensor.
Moving over to the front of the phone, like any smartphone released in 2019, it's all screen for as far as the eyes can see. Donning a teardrop notch, there's nothing much else to see other than the utterly imposing LCD screen coming in at 6.3″.
Both sides of the phone tell the same story, like every smartphone in existence. On the right side, you have a ridged power button for extra comfort and grip, just below that is the very tactile volume rocker. On the left, just a SIM/SD Card slot.
The bottom has a USB Type-C port and this new thing that I haven't seen before. It's called a '3.5mm headphone jack'. Hmm, strange. I'll have to look up what it is and get back to you on that one.
Overall, the hardware design of the Motorola G8 Plus is simply superb. There's nothing to slate about it because I had no genuine bugbears with the design itself. It's beautiful, statuesque, and most importantly it's original in the swarm of devices that all look the same around it. Unfortunately, the design is kind of where it ends when it comes to the brilliant stuff the G8 Plus has. But we'll save that for later.
Display – LCDelicious
On the subject of what Motorola do brilliantly in the G8 Plus, the display is most definitely one of them. The most imposing feature of the device, re-instating the 'Plus' name, is the display. A huge, vibrant, beautiful 6.3″ behemoth that is hard to miss from a massive distance away from it.
Being a larger screen, you would think having the resolution at a mere 1080p would be a downfall for it, but that's the furthest from the truth it has ever been. It embraces it well. Not only does the default display setting have the charm normal LCD panels have: natural colours, paper-like whites, and glowing blacks. There are 2 more options to choose from: Boosted and Saturated. Now after testing the device for 2 weeks, trying the two of these settings, I could not find a discernible difference between them. From what I have seen, the only minor thing I could see is the fact that the darker shade of colours have a bit more of a 'pop' to them in the boosted mode. That's not to say the saturated mode is dull and boring, far from it. Both modes are so vibrant you feel like you're the star in Tron: Legacy.
In terms of brightness of the display, one bugbear I had is the fact that the adaptive brightness was either too aggressive or simply didn't work half the time. There were many times I went outside in bright conditions and the brightness would stick at 25%, which I would then have to manually change to 95-100%, removing the need for the adaptive brightness feature in the first place.
The screen is bright, and the brighter it gets, the more the colours seem to pop out of the screen and grab your attention from the get-go. I can't seem to find any nit values to give you, but if I were to hazard a guess to what the maximum brightness would be, I would say about 750nits. Don't quote me on this, of course.
When it comes to it, the G8 Plus has quite possibly the best budget display in any phones in that same category. The only display that comes near to it is the P Smart 2019, which has more of a sharper quality to the display itself. The factor of a smaller display in comparison is probably the reason behind that.
Camera – Focally Unimpressive (Mostly)
As much as this review is all sunshine and rainbows so far, I now have to go into the camera. Which, for me, wasn't up to much on the G8 Plus.
I was to preface this by saying this is a sub-£300 device and by no means am I comparing it to the likes of the iPhone 11 or the Galaxy S10, but more comparing it to the Huawei P Smart 2019 which I reviewed earlier this year at a lower price point.
There are no two ways about it, the camera on the G8 Plus is just not good. The output of most shots does end up processing really well in most cases, but the software that Moto has implemented into this device should not have been released in its current state. I found myself missing a shot of something due to the fact the shutter button has a natural 5-second delay without actually having a timer on in the first place. If you're taking a picture of a non-moving object, you're mostly fine if you give a little leeway when pressing the shutter. But other than that, anything moving even an inch during taking the shot will come out blurry, and frankly unusable. Not only that but opening the camera from the lock screen takes a solid 2 seconds to open into the viewfinder. Disappointing would be an understatement here.
On a more positive note, the pictures it does take when in the right conditions (mainly bright), are quite good. I don't want to say amazing, because the P Smart can take much better pictures and in half the time. But the colour accuracy of the shots are well aligned, sharpness is a little much, but the vibrancy of the shot makes up for it. It's far from natural, but I had always preferred those shots in the first place.
Anything other than bright conditions, however, is another story. The post-processing of the Moto camera app is that aggressive that it makes the outside of the subject blurry without any editing. Which would have been good, if you asked for it in the first place?
The Moto G8 Plus camera does have a built-in night mode camera for those not-so-perfect lighting conditions. After testing it thoroughly in every situation possible, I've never had a good shot out of it yet. For some reason, due to the aggressiveness of the post-processing yet again, it overdoes the brightness to such a degree that it reminds me of shots taken from The Blair Witch Project. Overdone, overbearing, and not usable to any degree of the imagination.
I'll let the pictures do the talking for the rest of this segment to understand what I mean here.
Battery Life – The Unmatched King
Moving into possibly the best part of the G8 Plus is the battery life.
With an unwieldy 4,000 MAH battery, you would expect nothing more than exceptional battery life out of this device, and boy does it deliver by the boatload.
To put a real-world example here: I was reviewing another device at the time and I had my SIM inside said device for 3-4 days while the G8 Plus was on the side connected to WiFi for those days. For perspective: the G8 Plus was fully charged when I took the SIM out. After the 4 days were up, the G8 Plus still had 50% battery life left and didn't fully deplete until the 7-day mark. Sure, I wasn't using it, but it was still receiving notifications and updating apps in the background due to the WiFI being a connection, so it's an impressive feat all the same.
Now in terms of actual real-world use where I used the device. I'll give you a timeline of an average day of usage with the G8 Plus during my 2 weeks use of the device:
07:00 – Wake up and take the phone off the charger
08:00 – Light to medium social media usage and a bit of gaming (Call of Duty Mobile) – 97%
09:00 – Heavy mobile gaming and streaming video – 94%
Midnight – in the time between 9 and 12 I usually take a break from social media and just browse news sources to keep up-to-date on daily events – 88%
14:00 – Heavy video streaming (YouTube, iPlayer, Netflix) – 75%
16:00 – A little Twitter, Facebook and light gaming – 69%
18:00 – Not much use of the device, maybe a little Twitter every 30 mins or so – 60%
20:00 – Much of the same as 18:00 – 54%
22:00 – Go to bed, not putting the phone on charge overnight – 50%
The Next Day
08:00 – Wake up – 44%
10:00 – Medium social media use, a little video streaming, reading news – 34%
12:00 – Heavy gaming for an hour (CoD Mobile) – 25%
14:00 – Heavy video streaming – 15%
18:00 – in the last couple of hours of battery life it had left, I just tried running it down (because it just won't die), heavy streaming video, gaming, and social media – 0%
As you can see from my usual testing of the device over the 2 weeks I had it, the phone was quite literally hard to kill off during a full day of usage, and usually lasted me a day and a half of mid to heavy usage.
There's no real disputing the king of battery life from the G8 Plus, and I wish a lot of flagship brands would take a couple of notes from Moto.
Software – Pure Google, with a sprinkle of Motorola
It's hard to slate Motorola on the software side of things. For so many years now, they've adapted to different Android versions and added just a hint of what we love the most in most Motorola software.
First of all, Moto Display is back and better than ever on the Android 9-run OS. As much as I love an always-on display, you can't action anything from that function. Take Samsung, for example. Their always-on display implementation is good, but it would be perfect if you could action a notification right there and then. Luckily, like previous iterations of Moto Display, you can do just that.
It's not always-on, as being an LCD panel it would drain the battery quicker than you can say Lenovo, but the quirky thing about it is that it uses the front-facing camera to detect if you're approaching the phone, then enabling Moto Display. The usual features are there: clock, notifications, etc. But the main thing I absolutely adore about Moto Display is the fact that you can press and hold on a notification, see what it is, and action it from there. The prime example I used all of the time was when I got a Twitter notification. I press and hold, showed me the contents of the tweet I got, then I can either like or retweet it from the Moto Display function without actually unlocking the phone.
This is why I will always choose Motorola's software over anyone else's. It doesn't stray very far away from Google's vision of Android and adds a natural glisten of Moto Magic (Not trademarked) like it was always there and fully intended.
There's always some new functions in the Moto app, where you can go into Moto Actions, giving you a choice of 'Flip to DND', One Button Navigation (Similar to Android 10's Implementation), and many more (Screenshot below shows all the options).
Apart from that, it's very vanilla Android 9. It uses the stock Google Launcher, all the stock Google apps and everything we love regarding Google's software. The massive elephant in the room, which doesn't need mentioning, is the fact it came pre-installed with Android 9 out of the box when Android 10 has been out for a good few months now. That's not the only downside, though. The phone, to this day, is still running September's security patch and I haven't had one single update. This, to me, is completely unacceptable. I mean, if it had October's security patch and there was a delay in receiving November's, I'd understand. But to be 2 months out of date in patches, going against Google's vision of providing security timescales in the first place, doesn't sit well with me at all.
I hope Motorola fixes this, because as of right now, from a security standpoint, I can't recommend a phone that isn't always fully secure.
Performance – Purrs like a Porsche
Apart from the glaring issues with the delay in opening the camera app, the rest of the phone luckily doesn't sing from the same songbook. If anything it far outweighs even the likes of the S10e, which is almost triple the price of it. Instantaneous app opening, no apps being frozen after opening a few more after it, and more importantly it felt so natural with how the animations of Android 9 flowed. It was very reminiscent of how iOS works, with natural flowing animations, an all-in-one system with nothing feeling separate from anything.
Sure, when it comes to gaming performance, some games struggled to pick up. I play Call of Duty Mobile a lot, and that game isn't exactly like Candy Crush for intensity. It's very full-featured, action-packed goodness that I adore. But the Motorola G8 Plus, with thanks to the Snapdragon 665, drops a heck of a lot of frames during any gameplay. I even found in the menu systems it does this slow-motion effect where you can see it's trying to catch up. The only good thing is, with a game like this, the phone doesn't even get warm during any form of gameplay or heavy performance activities.
Overall, performance is stellar, and exactly what you would expect from a device of this price point.
Conclusion – Not a Master, But Good Enough
If I were to be asked which of the two phones I would choose between the Huawei P Smart 2019 or the G8 Plus, it would be very hard for me to recommend the G8 Plus for the one major reasons anyone looks for a smartphone: camera. The P Smart outclasses it at every juncture without skipping a single beat.
If it came to everything else, then, of course, the G8 Plus is a no-brainer. It dons an untouched Android 9 with Motorola's Magic software enhancements, a stellar battery life, and vibrant hardware that demands to be seen.
Motorola did an okay job with the G8 Plus, but they have a lot of work to do if they fancy wanting to make Huawei break a sweat in the budget game.