If there's one category in the smartphone market Huawei have always understood and put 100% of their efforts into, it's the budget end of the market. If you look at it historically, Huawei only had one agenda in mind when they launched the first Huawei P Smart back December 2017: to wipe away the sour taste in people's mouths when they utter the word 'budget' and 'smartphone' in the same sentence.
+ FOR
Gorgeous Display
Insane Camera Quality
Enduring Battery Life
Ergonomic Design
Matured Software
- AGAINST
Memory Management Needs Work
Can Sometimes Get too Warm
Vibration Motor too Intense
It's clear to see why the Chinese company wanted to do this because it's a market that has been severely underappreciated ever since the smartphone was even a thing. The devices that preceded the first P Smart were underwhelming, baffling, and you could tell that these devices were an afterthought in the eyes of the manufacturer producing them. It just seemed like the main focal point of any smartphone manufacturer was to concentrate on their flagship line of products, pushing the latest technology and overvalued devices, leaving the customers that didn't have the financial capabilities to even look at these devices behind.
On a seemingly standard December month in 2017, Huawei changed the Smartphone landscape forever, giving 'budget' a new meaning; blurring the lines between two words not usually thought to be in the same sentence: 'budget' and 'mid-range'.
The initial Huawei P Smart retailed at £159.99 at launch, and it was a global success. You could just feel that things were changing for the better, and other device manufacturers would be stupid to ignore Huawei's efforts to push the boundaries of what budget meant. They made the likes of LG, Samsung and Motorola re-think their whole strategy for how a budget phone should be perceived, and so ensued the war for the best budget phone you could spend your hard-earned cash on. The initial Huawei P Smart had something in a budget phone that had never been done before: decency. The spec sheet alone reflected a phone worth double its price, with the Chinese companies then-recent Kirin chip and latest camera technology to boot. It had everything you needed for a flagship device, never mind a budget phone.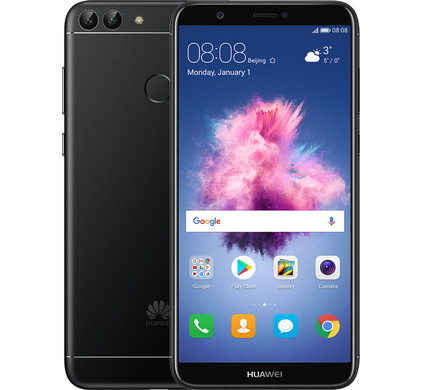 Fast-forward to 2019, and Huawei is back at it again with the P Smart series, one year after the commercial success of its predecessor. With an ever-populating saturated market and newly invigorated budget smartphone market, can Huawei improve on what they started one year ago? Let's find out.
Specifications
Dimensions: 155.2 x 73.4 x 8 mm (6.11 x 2.89 x 0.31 in)
Weight: 160 g (5.64 oz)
SIM: Hybrid Dual SIM (Nano-SIM, dual stand-by)
Type : LTPS IPS LCD capacitive touchscreen, 16M colors
Size: 6.21 inches, 94.7 cm2 (~83.1% screen-to-body ratio)
Resolution: 1080 x 2340 pixels, 19.5:9 ratio (~415 ppi density)
OS : Android 9.0 (Pie); EMUI 9
Chipset : Hisilicon Kirin 710 (12 nm)
CPU: Octa-core (4×2.2 GHz Cortex-A73 & 4×1.7 GHz Cortex-A53)
GPU: Mali-G51 MP4
Storage: Internal: 32/64 GB,
RAM: 3 GB RAM
Card slot: microSD, up to 512 GB (uses SIM 2 slot)
Main Camera
Front-Facing Camera
Non-removable Li-Ion 3400 mAh battery
Hardware: Phenomenally Ergonomic
Before the first P Smart was announced, the first thing that came to mind if you asked anybody in the tech sphere about the main issues with budget devices, it would immediately be the word 'hardware' said in unison around the globe. As budget devices didn't have the in-depth care and attention that flagship devices do, it made for a sour-tasting experience when it came to physically hold the device. The Samsung J Series, for example, felt like a Fisher Price toy with a premium price tag attached to it. For a phone that retailed for a substantial £200+, it obviously seemed that Samsung themselves didn't even realise the meaning behind the word 'budget,' and took the customer for a ride in the process.
Thankfully, "SuperHuawei" came to save the day with the initial P Smart. Not only did the spec sheet match-up to a device twice its price, so did the hardware. The voluptuously curved metal on the back of the phone, and the substantial weight the device posed just exhumed class and brilliance and professionalism. For its time, it could have been said that people chose this phone over a premium Samsung device.
As for the Huawei P Smart 2019, Huawei improved upon the same formula the first P Smart did. Instead of a metal back design, the previous one had Huawei decided to go with a glossy plastic element with a wondrous curved edging going all around the back of the device. As much as the back of the phone is now plastic, you would have a hard time telling the difference with that Huawei have done to finish it. When you give the device a slight knock, there's no denying its plastic in every sense of the word — but in terms of feel and looks, it has a coldness to it that would easily be mistaken for a premium glass backing. Although this may seem like a negative, also, the slipperiness of the device also hits close to the home of glass.
Nothing about the design of the P Smart 2019 can do understated, because it carries itself as a device that is worth triple the money you shell out for it. The main thing that I loved about my experience with the latest P Smart is the ergonomic factor of the device. I wouldn't be exaggerating if I said that this is possibly the best phone I have ever had the opportunity to hold. You feel at ease handling this device because the backing fits the contours of your hands and feels as if you're physically attached to it and it's apart of you. This, to me, makes it the most personal phone experience anyone can have, because it's not always about what you use your phone for, it's about how you use it. As you put the phone in your hand, the fingerprint scanner naturally lays where your index finger goes, which is an absolute plus point for me. There are many companies that can't even get that right on their flagship devices, never mind budget phones.
Moving onto the business end of the phone (the front), and the eloquence seeps through heaps and bounds as it was on the back. As is with the trend in 2018 leading into 2019, the notch is a thing and it isn't going away anytime soon. Personally, I love the idea of the notch and if executed properly, it can make for a great experience overall. Having an edge-to-edge display with little-to-no bezel makes for the most immersive experience the smartphone has seen yet. Something Huawei has done with the display is something new in terms of a notch, or should I say the type of notch. With the P Smart 2019, Huawei has incorporated the 'dewdrop' notch, or a much better word would be a teardrop. It makes for the most minimal 'notch' experience yet. Of course, new technology is being developed with the newly introduced hole punch display with room for just a front-facing camera, but I admire Huawei for incorporating the latest notch technology inside a phone that retails for less than £200. Not only that, but the screen also has Gorilla Glass 3 protection in tow.
Overall, I am absolutely in love with the design of the Huawei P Smart 2019. The Chinese company thought of absolutely everything to make it the best and most comfortable smartphone experience. From the ergonomic design to the seamless almost-notch less display – it's quite possibly the best-designed budget smartphone out there right now.
Display: Notch a Problem
Whenever I think of a budget smartphone display, I have nightmarish flashbacks to the LG G5. I know it's a weird thing to mention, seeing as though at the time the LG G5 was a flagship device, but the display has always stuck with me and not in a good way. The colour gamut was way off, whites looked murky, and worst of all if the fact the screen could only be seen indoors due to its low nit rating.
Luckily those days behind us, and whenever I do get asked to review the latest budget device, I get scared that the display is going to reign in the apocalypse that the LG G5 started all those years ago. Luckily, though, the Huawei P Smart 2019's display is among my favourite IPS displays in recent memory. I seem to say the former sentence every time I review a smartphone, but the fact of the matter is that displays just seem to get better and better even in the budget end of the spectrum.
As soon as you switch on the Huawei P Smart 2019 for the first time, when the initial setup screen presents itself, you know you're in for a joyous ride with this screen. As the setup screen is all white, it's a great start to test out the display's capabilities. When the setup screen appeared, the dreading thought of the great LG G5 catastrophe immediately left my brain and had been replaced by a loving sweet tone in my head. The whites present themselves in a more cooler side of the temperature spectrum, in an almost paper-like fashion.
After you set up the P Smart, you are then presented with the home screen, with a vibrant, almost intrusive wallpaper that exposes every corner of the colour spectrum that the human eye can see. Colours pop out at you and grab you with volition, enticing you to delve deeper into what else you can experience with this immersive experience. Thanks to the dewdrop notch, it was almost as if I had created my own little cinematic world and it was just me and my phone.
In terms of brightness, I've encountered no problems or difficulty seeing the display in any situation. If I were to be nitpicky to find a negative, I would say that the auto-brightness configuration is way too aggressive in its current iteration. There's no middle ground, it's either too high or too low. This can be fixed via software, of course, so I'm not going to be too harsh on it as I usually manually change my brightness anyway.
Overall, the display experience of the P Smart 2019 outmatches any mid-range IPS display out there bar none. Bold, beautiful whites. Immersive, poppy colour reproduction, and imposing, bolstering brightness. It's everything you would ever need in a smartphone display, and it's quite possibly the most immersive screen experience I've ever had the joy using.
Software: More of the Same
Upon receiving this device and doing some in-depth research, I found that the P Smart 2019 is one of the few devices to receive Android P out of the box. For a budget device, worth less than £200, when a device like the Samsung Galaxy Note 9 hasn't received it worldwide yet, it shows how much Huawei mean business and are out for blood not just for the budget smartphone market, but for the full breadth of smartphone categories.
I'm not going to go fully in-depth on the software portion of the review, as largely nothing much as changed from my Mate 20 Lite review I did a few months ago (check it out here), but I will go into the changes Huawei have introduced in Android P.
The first thing that caught my eye in terms of change is that Huawei incorporated the Google Now tab from the Google Launcher, so a simple swipe right will take you to a Google Now interface showing all your missed news stories, reminders, and appointments for the next 7 days. The home screen got a slight design refresh in its icons, looking less cartoony and more professional than ever before. To keep in line with previous iterations of its software, the app drawer isn't on by default, and the iOS-esque organised chaos option is on from the first setup. If you wish to change it, go into the home screen settings to change this.
Another big change is the battery settings, embracing what Google included in Android P which is a detailed battery section, showing your accurate screen-on settings, battery health and many more options to delve into. Speaking of settings, the usual Huawei throws everything but the kitchen sink customisation methods are still very much here in the Android P update. Not that this is a negative by any means, but it can become overwhelming if you're new to the Huawei universe. A beloved option of removing the 'notch' makes a return also, meaning you add a black line at the top of the display and hides it.
The default Huawei applications have been largely re-designed to match the professional looking icons that present it, too.
One major criticism I have with the software is the fact that applications do not stay in memory nearly as long as they should be. With 3GB RAM inside the device, you'd like to think that at least one application would stay in a frozen state and resume from where you left off when you exit it, but that simply isn't the case here. To test this, I opened 3 applications in a row: YouTube, Twitter & Gmail (in that order). I then went back and opened YouTube, to find that the initial splash screen for YouTube presented itself and took as long as it did start it up from afresh. The same thing happened when going to Twitter immediately after closing the YouTube app. This is simply not acceptable, and almost ruined a perfect experience I was having with the software.
To surmise: Huawei's software is less bloatware and more slimmed down than ever in their latest smartphone release, and the overall experience, barring the awful memory issues, is quite the dream to navigate and see for yourself.
Camera: A(I) Main Focal Point
If there was one thing about the Huawei P Smart that surprised me the most, it would easily be the camera by a long margin. Everything that Huawei did in the execution of the camera leaves any company making budget smartphones by the wayside, trying to hitch a ride to the newly opened budget theme park. As is the tradition with any modern Huawei phone, AI is the main area of concentration and shouldn't be ignored. I won't lie, when I first tried AI on the Mate 20 Lite, I thought it was a gimmick and made no difference to the shots I would take normally. I then found out through my Huawei contacts that I didn't give it enough of a chance to learn my usage patterns to capture the perfect shot.
Because its Artificial Intelligence, it's not going to work straight away and configure the best camera settings for you with no information to go off, it needs to rest on the information already taken, learn your usage, and most importantly find the right settings for you.
With that in mind, I gave AI another change during my full tenure with this device, and oh boy was I wrong to not give it a fair chance. When I compared the photos I took without AI enabled, it made the original look linear, dulcet, and frankly embarrassing. AI breathes a new lease of life into any picture I take, and not only that, it tells me when I'm taking a picture of in the process. Gone are the days of taking pictures of food and them looking like a piece of cardboard, and reign in the days of food that pops out at you so much that you wish it was right there in front of you.
Taking a picture of a pathway goes from being boring, to winning an Oscar for most emotional performance, taking you on a journey. That statement may be too far, but that's exactly what my initial reaction was when I first tested the P Smart camera. It produces the most clarity, sharpness, and vivid colours from any budget smartphone camera on the market.
Not only that, but the camera software is incredibly easy to navigate, taking cues from Apple's software design, but putting a little Huawei twist on it. Settings are easily navigatable, nothing is overwhelming, and more importantly, there are no obtrusive buttons getting in the way of the shot.
The P Smart 2019 has 2 cameras on the rear, one for normal pictures, the other for telephoto pictures. The portrait effects can be hit or miss, producing a rough edging where the blur begins, but that is a rare occasion and mainly happens in less than moderate lighting situations.
In normal lighting conditions is where the P Smart really shines, producing rich colour temperatures, bringing the subject to life in a 3D manner; low-light shots are obviously not too much to write home about, but it's a phone worth less than £200 – what else did you expect?
Battery Life: Out-Enduring Average Human
After reading the previous section of this review, you'd expect the main shortcoming of the device to be the battery life, and bafflingly, you would be wrong.
As with all my reviews, I rigorously tested this device as my daily driver for two weeks and recorded my average day of usage with percentages of my battery during the day(s):
07:00AM – Wake up and take my phone off charge, browse Reddit, Twitter, and Facebook for a combined amount of 20 minutes (97%)
10:00AM – Watched 50 minutes-worth of YouTube videos (89%)
11:00AM – Played Bloons TD5 for 30 minutes (80%)
13:00PM – On and off social media browsing for the past 2 hours (75%)
15:00PM – Played some more Bloons TD5, watched a couple of Twitch streams and YouTube videos (67%)
17:00PM – Used car navigation to get to my parent's house (1-hour journey) (45%)
20:00PM – Used car navigation for the way back (30%)
22:00PM – Usual social media browsing (25% – Device goes into low power mode)
22:30PM – Go to bed without putting the phone on charge (25%)
The Next Day
07:00AM – Wake Up (20%)
09:00AM – Check Reddit, Twitch, YouTube, Facebook and Slack (13%)
11:00AM – Play Bloons TD5 for 30 minutes, phone depletes at the 30-minute mark.
As you can see, the P Smart can outlast even a flagship phone in battery endurance on an arguably heavy usage couple of days for me, and it lasted 1, nearly 1 and a half days on battery.
Conclusion: I'm in Love
It's really hard for me to put into words what I think of the P Smart 2019 because I can't think of a big enough word to compliment it on all the successfully executed moves Huawei have produced in this device.
This device, without a doubt, has made me fall in love with Android again. From its simple yet effective ergonomic design to the minimalistic-looking software experience and the colour-popping camera performance. This is, without question, the best budget smartphone on the market right now and it isn't even close. Huawei took something that was already a winning formula back in 2017 and turned it into a Super Saiyan with the 2019 variant of the device. It's untouchable in every meaning of the word, and I don't see anybody matching it.
Huawei has yet again turned the budget smartphone world on its head and to some degree the mid-range market.