When it comes to Android devices, Google Pixel phones have always been the main device that entices me back to the operating system more than any other manufacturer out there on the market. Being someone that is never satisfied with any smartphone, with the ever illustrious honeymoon period setting in full force in mostly every device I have owned in the past, it was always Google that made me not clamour for that next greatest thing.
+ FOR
Brilliant Camera
Industry-Leading Performance
Super Fast Charging
Vibrant Display
- AGAINST
Passable Hardware
Can Sometimes Get too Warm
Let's take a step back to a little word called 'Nexus'. This was the initial branding of the Google devices, but instead of Google going in-house to make these devices, they entrusted in certain manufacturers to produce the hardware, while the US-based company concentrated on the software. The mantra behind these devices was somewhat similar to what OnePlus' mantra is now: producing a budget device but without the downfalls of an actual budget device.
The Nexus line was very popular, and there's a definitive reason why this was the case: high-end smartphone; affordable price.
Now times have shifted slightly, and devices are becoming exponentially more expensive for no sincere reason, Google took a major shift towards becoming their own device manufacturer and coming into the fold of the big fish with the likes of Samsung and Apple dominating the market. Google bought HTC's hardware division to do just the thing that they've been striving towards for years: making premium devices to quash the domineering competition.
The reason why Pixel devices are so popular to this day is partly due to the Nexus brand living strong, but partly because of the software experience. Stock Android is something that I've always loved and hated when manufacturers put their own spin on what Android *should* look like, rather than making it as natural as Google intended.
Thanks to Vodafone, I have been sent the Google Pixel 3 to look at after 7 months, to see if these Pretty Pixels still stand up to the Sassy Samsungs or the Abrasive Apple's out there.
Hardware: Perfectly Pixel-Like
If you cast your mind back to the original Pixel, you will not be surprised to see that its third iteration is pretty much the same with slight refinements to the overall quality of its build. I don't entirely disagree with this choice of design for 3 years straight, as it says to me that Google is confident in what they're doing and that it's a winner for them. When it came to the Nexus line, each release had a completely different design with completely different specs to boot as well; that was one of the major issues with using multiple manufacturers on a year by year basis.
I wouldn't call the design of the Pixel 3 underwhelming as such, but it's just boring. Google improved certain aspects that make it less of a snooze to handle, such as slightly smaller bezels on the standard version, and a unibrow notch on the XL model. One thing I absolutely adore in regards to the Pixel 3, and the same could be said for the previous 2 models is the fact that it feels so ergonomic in the hand, with the curved, almost rubberised affect going round three-quarters of the back of the device. What material is it exactly? Well, actually, it's aluminium underneath the soft, matte, rubber exterior. I appreciate that Google had comfort in mind when designing this device all those years ago and that it still holds up to this day.
Another thing that Google kept for the 3rd generation Pixel device is nearer the top of the phone at the back, where the camera cutout is. It may look like some form of weird periscope used in submarines to a less drastic effect from what the Nexus 6P had, but for a start, it doesn't cause a camera bump like that aforementioned device did. This periscope-like adage is made out of glass, to make room for the wireless charging coil which is an added bonus as I much prefer a device with wireless charging in there for added convenience. The major change of this compared to the Pixel 2 is the fact that it's smaller and less intrusive on the eye.
Overall, the hardware of the Pixel 3 isn't going to win any awards for its beauty, and it certainly won't blow your mind. But for me, for a usage standpoint, it's among the most comfortable Google devices to hold since the Nexus 5. It doesn't run the risk of slipping off a flat table, nor does it magnetise fingerprints as the Nexus 4 did. It's basically a culmination of all the things that made Nexus devices great and improved on that exponentially.
Display: PIXOLED Goodness
It would be harsh for me to compare the Pixel 3's display to something like the Samsung S10 or the OnePlus 7 Pro, as both of those devices are heaps ahead in terms of display technology because of the dates they were launched, so I'll compare the Pixel 3 display with devices that came out around the time the Pixel did.
In terms of performance of this display, it does it with so much passion it's frankly impressive that Google managed to pack so much punch in one display. The displays were provided by a combination of LG and Samsung, and you can tell Samsung had more of a say in the process as the vibrancy, the punchiness, and the sheer viewing angles this display can produce reminds me very much of what the Samsung Galaxy S9, and to some degree the S10 can do in certain scenarios. If you aren't too fond of the punchy colours that standard AMOLED displays produce, then you have the option of different settings such as 'Normal' or 'Boosted'. Normal just produces pictures much like an IPS display would: natural representation of colours, oversaturated whites, and a dimmer screen brightness capabilities. Boosted, on the other hand, provides a similar experience to normal, but slightly boosted colours to provide an in-between point from IPS to AMOLED.
In terms of brightness, if you plan on going outside in direct sunlight then you'll have some struggles. The nit ratio is considerably low compared to more up to date devices out there, but it, again, gets the job done.
Let's be honest, the display of the Pixel 3 isn't going to blow people away with its vibrancy or glaring colour reproduction, but it does it admirably and to the point like most phones should at this calibre.
Software: What Google Does Best
Let's be entirely honest here: The main USP for any Google-made device spanning from the Nexus line to the newly branded Pixel line is the software. Google has always been upfront in mentioning that they're a software company that produces hardware. Android, which every smartphone barring Apple uses nowadays, is Google's bread and butter. From Donut to Pie, they're slowly going through the culinary sweet foray of goodness, improving the software each time a new version comes out.
The Pixel device is the closest Android device to an Apple-like ecosystem in terms of updates. Put it this way: as soon as Google announces a new operating system, every Pixel device will get this software as soon as Google launches it.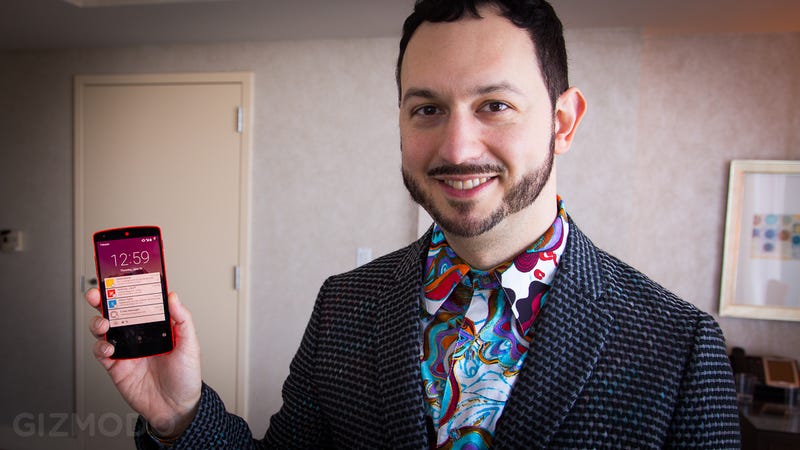 Google has always had an eye for design, starting with Matias Duarte's brainchild which was named 'Material Design', brought in with Android Ice Cream Sandwich. It earmarked a time for Google where they took design as seriously as its competitor Apple did all along. Universally designed applications, built from the ground up to match exactly what the operating system acts.
Moving forward a few years, Google has matured the material design over time and with Android Pie, it pretty much made the perfect operating system even better, taking it to atmospheric new levels. Trading the shades of Blue from Jellybean past, to lustrous white colour and embracing the 'paper' design that Apple strived for in iOS 10 onwards. This is the mantra Matias Duarte strived towards when Ice Cream Sandwich first got announced. Taking natural elements that have no right to be in software, and putting them in their deserved place.
Android P is the best version of Android to date. Encompassing everything perfect and beautiful with the software Google have been aiming toward for the longest time. Simple, beautiful, and the smoothest experience of Android yet.
Camera: A Sight for Sore Eyes
After owning many a smartphone in the past, Apple devices have always 'just worked,' so to speak. It doesn't need any extra fine tuning to take the perfect shot, the software behind it is supremely simple to use, and the user experience is both professional-yet-brilliant.
With Android devices, although they've improved astronomically over the years, they all seem to just lack that pizzaz Apple phones have, which are the points previously presented. Samsung devices have the hardware, but the software is lagging a year behind. Sony devices suffer the same problems, too. It takes so much time to set it up perfectly to just point and shoot at the right moments, the moment you want to capture has been and gone twice over.
Google is the powerhouse software company they are decided to change that. Now the hardware is clearly there for camera sensors, it's easy just to concentrate on the software to complement the beautiful hardware already present in the market. The Pixel's camera sensor uses Sony-provided optics for both the rear-facing camera and dual front-facing cameras.
I'm going to say it: The Pixel camera is still, to this day, the best Android camera out there right now. It does portrait mode pictures just as good, if not better than devices with their own dedicated portrait camera in 1 lens. The pictures it produces are sharp, clear, and not too oversaturated. And finally, it takes simply the best night photos ever produced from a smartphone. The feature is called 'Night Sight,' and the fact that it relies on 1 rear-facing lens to work, people have mentioned that it almost appears like I took a picture in daylight when in fact I took it in pitch black conditions.
Software, just like Apple, is flawless. You open the application up, it instantly launches, and you don't have to configure a single setting to snap the perfect shot. Google uses machine learning to scan the environment you're in and stylises the perfect shot without you doing a thing other than clicking the large circle at the bottom middle and you're done. The best part is: you don't have to worry about reviewing every single picture after you take it, because 9 times out of 10, it's just as you took it from the viewfinder.
Wrap-Up: Pixely The Best
I've been an avid Apple user for some time now, trying the odd Android device out for review purposes from time-to-time. No one single Android device has encompassed my attention so much that the Pixel has. Although the screen size is significantly smaller than my iPhone XS Max, the software and overall experience just make me forget Apple has a company even existed in this space.
From the bolstering camera performance to the most complete software experience any phone will ever see, it's fantastic to see Google striving towards the brand recognition the Nexus brand never seems to get. Sure, the devices are expensive, but you're getting the premium needed compared to your flagships Samsung's or Huawei's.
Now the Pixel 4 is on the horizon, I'm really reconsidering my options for when my upgrade is due.