Apple's CEO, Tim Cook took to the stage to introduce the 2019 World Wide Developers Conference. The event started with a quirky Animoji and emoji themed intro video. The entire event is designed around Apple's software offering with the next generation of iOS and macOS being brought to light for its dedicated developers.
TLDR: Apple announced iOS 13, macOS 10.15 Catalina, watchOS 6, the new Mac Pro and the new Pro Display.
Cook showcased a brief synopsis of recent releases such as Apple News+, Apple Arcade, Apple Card and AppleTV+. For All Mankind, an AppleTV+ series' trailer was shown to the entire audience and it is based around the race to the moon.
tvOS
tvOS is the OS powering the Apple TV and Apple TV 4K. The design has been overhauled with a much more modern look to it which is more immersive. Multi-user support was also brought to the TV platform. Control Centre has also been brought over from its sister OS platforms. Apple Music will now show lyrics onscreen whilst Apple Arcade on Apple TV will support the Xbox One and Playstation Dualshock 4 controllers to provide somewhat of a console level experience.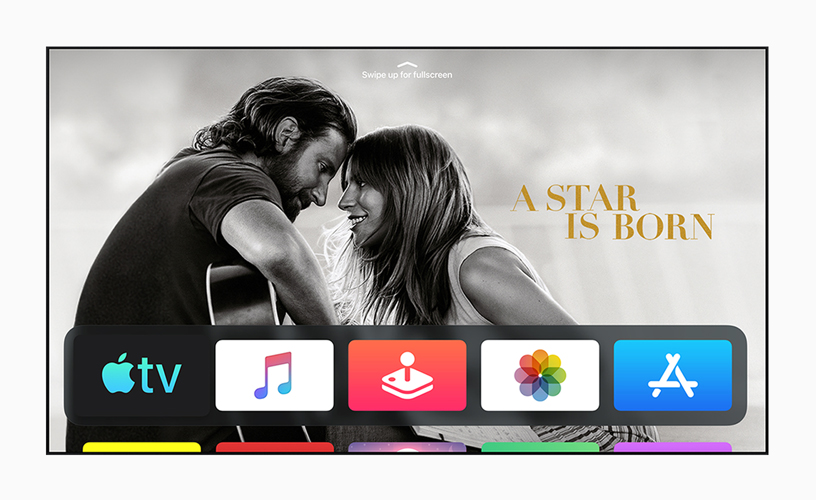 WatchOS
watchOS 6 was explored by Kevin Lynch. A couple of the countless watch faces were demoed. Something new that was introduced is that on each hour, you will either receive a buzz or an audible notification depending on your sound preference. Voice memo's and calculator was also introduced as native apps on the watch. Apple Watch will now also feature its own Apple Store on the watch itself instead of having to use the app on your iPhone.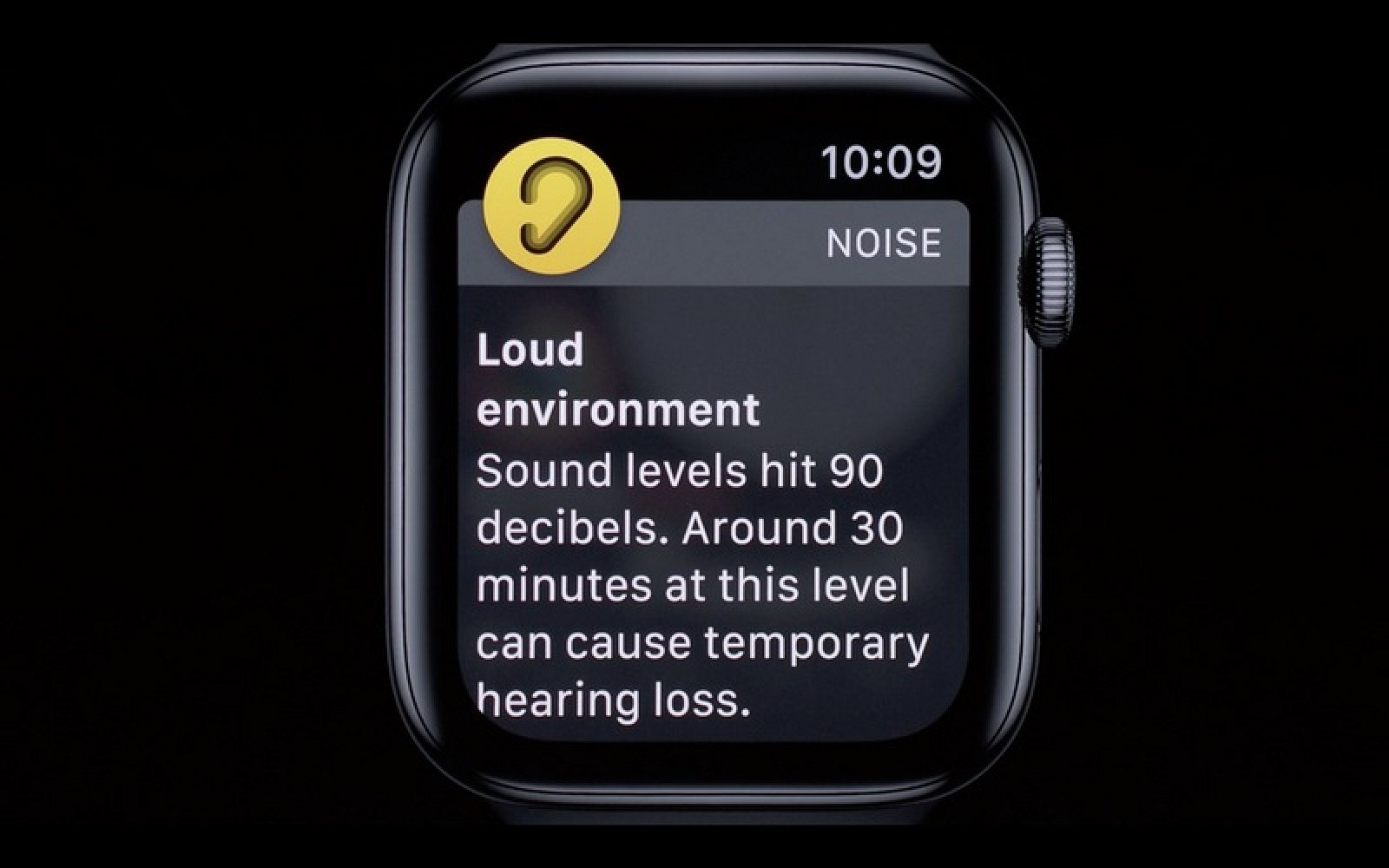 Activity Trends will be a new fitness feature which you can use to monitor your recent performance within the last 90 days compared against the previous 365 days. Your watch can also now monitor volume levels and if there are audio levels in your immediate vicinity that are above 90 decibels which are likely to impact your hearing if continuous sessions of 30 minutes occur. Menstrual cycle monitoring is now a feature named 'Cycle Tracking' and Apple says they don't want to limit this to just the Apple Watch users so the feature is also built into the Health app on an iPhone.
iOS
iOS 12 has an 85% install base of iOS devices and Tim Cook made remarks of how Android 9.0 is only on 10% of Android devices. iOS 13 is the next generation mobile OS which will be powering current and next-generation iOS devices. The improvements mean improvements such as 30% faster FaceID speeds, 50% smaller App Store downloads, 60% smaller app updates and up to 2x faster app opening times.
https://www.youtube.com/watch?v=E5Jg4Wm9b7o
Dark Mode, a highly requested and awaited feature is finally brought to iOS after years of requests from users. This will hopefully help with battery life on devices such as the iPhone XS and XS Max that have OLED displays since the pixels in the black sections of the screen will be completely off.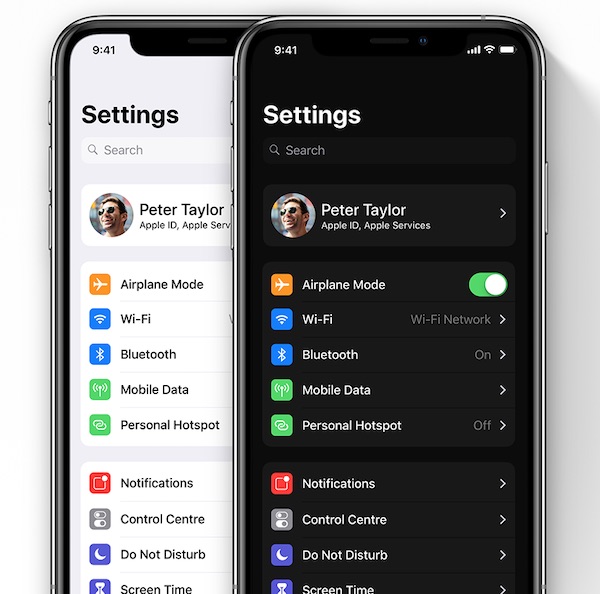 Swype functionality has been brought to the Apple Keyboard. Live lyrics as seen on the Apple TV music app is also brought over to iOS within the music app. The mail app will now get desktop-class formatting tools, the reminders app will be able to pick up details from within a sentence without you manually entering all of the details.
The mapping team have covered over 4 million miles to improve the Apple Maps app to improve accuracy and detail. Look Around, a feature similar to Google Maps' street view is present however Apple has smoothened the transition between one location to another.
Privacy was a big deal with the ability to only allow an app to access your location once.
Apple Private Relay which is a feature which similar to 'Sign In with Facebook' and 'Sign in with Google' is displayed as 'Sign in with Google'. This means that users can sign up to applications without having to fill in all of their information over and over, however, this does create a custom email address so you aren't required to hand over your own. But if the app needs to send you an email, it forwards that email from the custom email to your personal one.
Homekit was talked about with HomeKit Secure Video which analyses the content on your iPad, AppleTV or Homepod and then sends an encrypted video up to iCloud which Apple claims that even they can't access. This means upcoming security cameras from Logitech and Anker's Eufy will be much more secure. Apple will also be launching Homekit built into routers to protect each device from other devices on your network.
Memoji makeup is also now also a thing? It also has other facial accessories such as hats, earrings, AirPods and braces. So yeah… These can now be exported as Memoji Stickers which can be used in apps such as Mail, Messages and WeChat. Any devices that have an A9 chip or newer can also access these and modify them.
Granular photo editing is also built into the Photos app which gives you control over saturation, hue, white balance on both photos and videos. Machine Learning is being used to allow you to just view your key photos removing any duplicates and unnecessary random pictures within the day's option. Months will organise the most important content from your month whilst years will do that based on contextuality such as location or time for that date in previous years.
Airpods also will receive a few updates on iOS 13 such as Siri having the ability to read any incoming messages you receive as you receive them. This means any app using the SiriKit allowing for even third-party apps such as Whatsapp and Facebook Messenger being able to incorporate this.
https://www.youtube.com/watch?v=3x7_w9Oz8lQ
Music sharing is also present so you can share your music to other users using Airpods whilst also being able to handoff to your Homepod by putting your iPhone near it, and when you want to leave then you can do the same action and it'll go back onto your iPhone. Homepod now supports user profiles with messages and reminders even being personalised.
CarPlay now supports a more immersive experience with your map, music and notifications showing on the dashboard.
Neural TTS (Text To Speech) is now present on Siri which means every single word that is being digital produced. This results in a much more natural sounding voice in comparison to previous generations where clips of voice recordings were merged.
The iPad got a huge mention in the keynote because it is finally recieves its own OS called iPadOS whihc is based on iOS however it focuses on improving features for the larger canvas of the iPads. Widgets can now be pinned to the home screen.
Multitasking is also much more advanced with the slide over now having a dedicated launcher to pick between recent apps. Splitscreen is now also possible with apps such as Notes so you can have 2 notes within the same 'desktop'. The same split-screen app can also be accessed on multiple split-screen spaces. App Expose is now also present on the iPad.
Third-party apps such as Microsoft Word now also support split-screen and multitasking on iPadOS. The Files app now features column view similar to macOS. The app will natively support USB memory sticks, USB Hard drives, SD cards and cameras can be plugged in so images can be directly imported to apps such as Adobe Lightroom.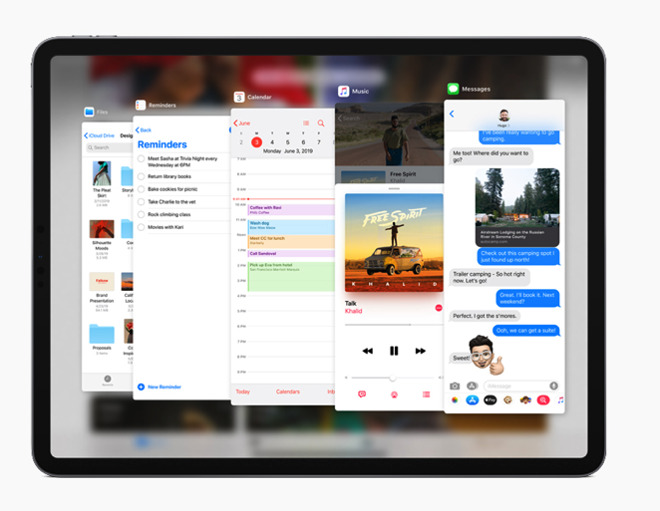 Safari will now display the desktop version of the website but optimised for touchscreens. It now natively features a downloads manager alongside 30 keyboard shortcuts which I assume will be the same as macOS ones.
There will now be a scrollbar on longer documents which allows for finer controls on the document. You can do a 3 finger pinch to copy and 3 fingers spread to paste with a 3 finger swipe to the left to undo.
Apple Pencil had a 20ms latency but it has now been brought down to only 9ms. PencilKit is now available to developers so they can build apps which take full advantage of it.
The keyboard on iPad can now also be shrunk down with a 2 finger pinch to allow for one handing typing or using just your thumb.
Mac Pro
The Mac Pro is finally brought to life with an even more cheesegrater look than the generation prior to the 'trash-can' design. The Mac Pro is based around modularity and flexibility and so you can easily remove and swap components. The Mac Pro features an Intel Xeon processor which is up to 28 cores and is powered with 300W. It can hold up to 1.5 TB of RAM which is of the ECC variant. 8 PCI-E Slots. 2 Thunderbolt 3, 2 USB a and a 3.5mm jack on one side and 2 more Thunderbolt 3 on the other side.
https://www.youtube.com/watch?v=wl4Hg23RQHQ
MPX (Mac Pro Expansion Module) allows for AMD Radeon Pro 680x and up to 2 x 2 AMD Pro Vega 2 on a single board. Infinity Transfer Link is also present. A card called Afterburner has been developed which allows for 6 billion pixels to be processed per second to allow for even faster editing and this allows for 3 streams of 8K ProRes Raw and up to 12 streams of 4K. The Mac Pro has a 1.4KW power supply which is huge but required to power its beefy components. 3 fans and 1 blower form the active cooling for the Mac Pro. Optional wheels are also be purchased in case you like to wheel your Mac Pro around like a suitcase.
A new version of Logic Pro X was introduced and a demo showcasing up to 1000 instruments on a single track shown.
Apple brought a 32 inch LCD display with a 6K Retina Resolution to the stage. It has P3 colour gamut, 10 bit HDR and a reference mode. It features superwide visibility. A matt option will also be available however this is done by etching the display itself to remove the usual negatives associated with matt displays.
The rear lattice pattern of the display acts a huge heatsink which means 1000 nits of brightness is possible at all times with a peak of 1600 nits. 1,000,000:1 contrast ratio. This is above High Dynamic Range and it is called Extreme Dynamic Range. It is called the Pro Display XDR. The new Mac Pro can output to 6 displays at full 6K.
The stand features a lot of flexibility for height and it also allows for portrait orientation. This is also detachable. You can also attach a VESA mount if you want.
The cheapest model of the Mac Pro starts at $5999 and this is specced with an 8 core XEON processor alongside 32GB of RAM, an AMD Radeon Pro 580X and a measly 256GB of storage. Come on Apple! 256GB for 6 grand is a bit of a joke.
The Pro Display XDR is $4999 whilst the nanotextured matt variant costs $1000 more at $5999. The pro stand which is sold separately retails for $999 and the VESA mount is an extra $200 so the monitor could cost more than the baseline computer which is just mind-blowing.
macOS
The desktop OS now gets a new name for version 10.15 which is macOS Catalina. iTunes' future was uncertain but Apple made it clear that the app was becoming too full, with too many features being crammed in so it wasn't doing everything as well as it could if it was all separated. So now instead of iTunes on the mac, you will get 3 apps called Apple Music, Apple Podcasts and Apple TV. The music app is solely music-centric with no extra features remaining from its predecessor. The syncing functionality which I primarily used iTunes for is now in Finder but from initial imagery, it literally seems like a port of the iTunes screen. But I guess it does make sense since we interact with Finder for other peripherals.
Sidecar is a new feature built into the feline sounding name which allows you to use your iPad as a secondary display for your Mac. This is something which has been done by lots of external apps such as Air Display 3, Luna Display and iDisplay. But now it's built in natively, we may start to see these third-party apps wither away. This is similar to what Apple did with screen recording apps on iOS once it included the feature natively. Apple pencil support is present when using Sidecar on apps that support external tablets.
Accessibility
Voice Control allows full control of your macOS and iOS devices with your voice for individuals who potentially may have motor disabilities. Rich dictation and editing, comprehensive navigation, iOS attention awareness and on-device processing are the key features highlighted in the keynote
https://www.youtube.com/watch?v=v72nu602WXU
'Find my' replaces 'Find my iPhone', 'Find my Mac', and 'Find my Friends'. There is a new feature which allows you to find devices if you misplace them and it works like Tile since your device sends out a secure signal over Bluetooth which will upload the location. This is fantastic since people tend to leave their devices all the time. This will also work when the Mac is sleeping and the lid is closed which means it doesn't need to be connected to Wi-Fi to track the location.
Apple is also bringing over Screentime to its Mac lineup so you can track your usage so that you aren't excessively using your laptop.
Project Catalyst is also talked about which is the somewhat official name for Marzipan as we previously knew it. The News, Stocks and Home apps were built using Project Catalyst. Project Catalyst is built into MacOS Catalina within XCode and it can be enabled in a single click.
Asphalt 9 Legends was ported and fully optimised for the Mac in a single day, whilst Twitter is finally bringing an official Twitter app back to the Mac and it took them a couple of days to sort this out, but I guess more choice for us is not a bad thing. Atlassian took to the stage to show their Jira Cloud application and they revealed how their iOS developers were now also Mac developers due to the little extra work to get the app optimised for Mac.
This WWDC event was completely packed with lots of information and it is probably one of the longest ones being over 2 hours and 15 minutes. But we do have information on the launches of some of the software with the developer beta of macOS being available today, a public beta later in July with a finalised launch in September likely coinciding with the iPhone launches. That should also be when iOS 13 will be pushed to devices officially.